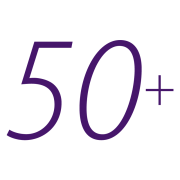 1966: Current Procedural Terminology codes introduced
AMA organizes and publishes the first group of CPT codes in 1966.  Later, in 1970, the code format introduced five-digit codes.
1973: CPT codes linked to the RBRVS - Relative Value Units
 AMA organizes the first Relative Update Committee (RUC) to develop RBRVS relative value units (RVUs) linked to CPT codes. Find more information about RVUs here.
1990: CPT data files introduced
AMA develops a new method to distribute CPT code set updates.  
2002: Introduction of Category II and Category III CPT codes
Category II CPT codes measure performance and support quality of care.
Category III CPT codes capture new and emerging technology, procedures and services to accelerate innovation.   
2003: Centers for Medicare and Medicaid Services (CMS), a U.S. federal government agency, requires electronic claims
The comprehensive, standardized CPT code set enables process automation and improved efficiencies throughout the U.S. health care system.
2005: CPT Editorial Panel changes to an open process
Transparency enables a rigorous development process and strengthens the relevance of the CPT code set. Learn more about the CPT Editorial Panel process here.
2009: Electronic Health Record (EHR) certification requires CPT codes
U.S. government HITECH Act requires use of CPT codes for EHR vendors seeking certification.
2012: Launch of the new Proprietary Laboratory Analysis (PLA) code set
The new PLA CPT code set supports bringing innovations in the laboratory to medicine. 
2016: CPT code set named in USCDI interoperability standard
U.S. government 21st Century Cures Act develops USCDI interoperability standard to help accelerate medical product development and bring advances to patients faster and more efficiently.
2018: CPT codes for remote patient monitoring released
The CPT code set supports care integration across care settings as the spectrum of care types change.
2020: CPT Editorial Panel approves new COVID-19 codes
Emergency CPT Editorial Panel meetings convened to approve 24 new codes in 2020 related to diagnoses, antigen testing and immunizations to support the global response to the COVID-19 pandemic.  
2022: CPT code taxonomy guiding augmented Intelligence (AI) medical services
New CPT code set Appendix S provides guidance for classifying artificial intelligence/augmented intelligence (AI) applications