The American Medical Association produces helpful educational resources to inform the medical profession how to accurately code medical procedures using the CPT® code set.
CPT® QuickRef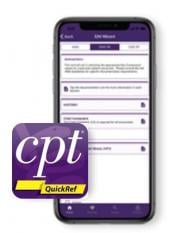 For smartphones
The fully loaded, award-winning CPT QuickRef app combines the best of the AMA's CPT content with educational content to help ensure accurate, efficient coding. Individuals can download the free app and register for a 14-day preview, then purchase in-app.
Hospitals, educators, revenue cycle management companies and other institutions also can purchase QR codes that unlock the premium content to distribute access to their own selected app users.
Try the search tools and a way to save the codes you use most within your personalized favorites list.
Receive updates from the cloud when new RVUs and proprietary laboratory analysis (PLA) codes are released or when technical corrections are made to new CPT codes.
Past code set years of 2018 through 2021 are included.
Order from the smartphone app stores. 


CPT® 2023 Professional Edition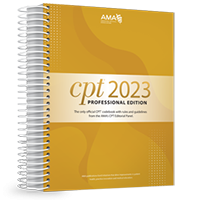 For desktops
CPT® Professional Edition is the definitive AMA-authored resource to help health care professionals correctly report medical procedures and services. Only the AMA, with the help of physicians and other experts in the health care community, creates and maintains the CPT code set. No other codebook can provide the official guidelines to code medical services and procedures properly.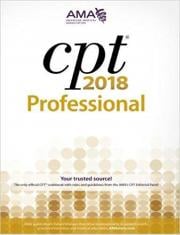 The AMA publishes the updated edition each year to keep pace with the dynamics of modern medicine.  Many global distributors providing AMA educational resources also offer CPT® Professional Editions from earlier years to support accurate and efficient coding.
Printed or eBook versions available.
"So much is communicated in the U.A.E. medical community via word of mouth. Sometimes, it is difficult to believe with 100% confidence that we are applying the correct changes to reflect what is needed for our hospital. That is not an issue with CPT codes.  Fortunately, as new CPT codes are added or modified to reflect what our doctors are doing, the AMA supplies guidance that we can rely on as the source of truth."

Linda Jewell

(

(retired) Sr. Manager Audit and Compliance, Cleveland Clinic Abu Dhabi (CCAD)

)
CPT® ASSISTANT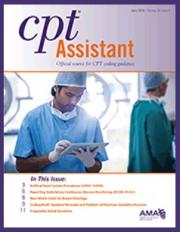 Print or digital versions
CPT® Assistant content is the official source for CPT coding guidance. Monthly issues and an extensive archive provide comprehensive guidance on proper CPT coding for past, present, and upcoming code set releases.
CPT® Assistant makes available an on-demand, searchable library of fully edited content, vetted by physician coding experts for the coding community. Current licensees can add content to encoder or billing software.
2023 MEDICARE RBRVS: Physicians' Guide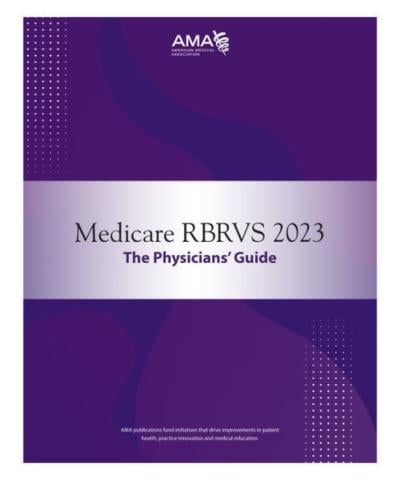 Print and digital versions 
The source for the current Relative Value Unit (RVU) linked the CPT codes. Medicare RBRVS: The Physicians' Guide provides the updated information on the new 2023 RVUs, CPT codes and conversion factors. It includes every RVU element including: Physician Work, Practice Expense (Facility and Non-facility) and Professional Liability Insurance.